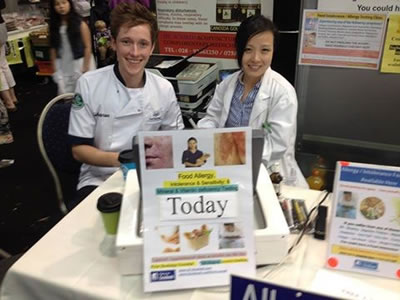 Please use the form below to pay a deposit which will secure your booking:
1. Prior to paying the deposit you need to confirm a suitable time-slot for the venue / date by calling:
Tel +44 (0) 7413511179
2. The purpose of time-slots are used to manage the daily appointments schedule, and whilst we will endeavour to the keep as tight to this schedule, this slot should not be taken as implying the exact time or duration for a test, as not every client takes the same period of time.
3. Once a time-slot has been allocated to you, you will, be given 30 mins maximum to pay the deposit for either Northern Ireland or Republic of Ireland, otherwise the time-slot will be re-allocated.  
Note: Your Deposit is required to Secure the Booking: £20 (NI) or €30 (ROI)
4. Payment of a deposit confirms a booking, and is non-refundable, if a client, who gives no prior notices within 48 hours fails to appear on the day. A period of 48 hours notice is required to be given to arrange for another client to take up the vacated time-slot.